The PHOENIX Initiative
A European integrated approach
The PHOENIX initiative aims to develop a European integrated approach to ensure that CO2 valorisation technology developments can be transformed into real benefits for Europe.
Because CO2 valorisation is a recent field and is not limited to one industry area, the deployment of technologies in and from Europe entails high investment that comes with high risks. For successful deployment, methods for risk-sharing and an appropriate policy framework are necessary.
The described challenges of such disruptive technologies are faced by all stakeholders: industry, Member States, the European Commission and others. In order to ensure appropriate investment in development and deployment the challenges have to be tackled together as part of an integrated approach as envisioned by the PHOENIX initiative.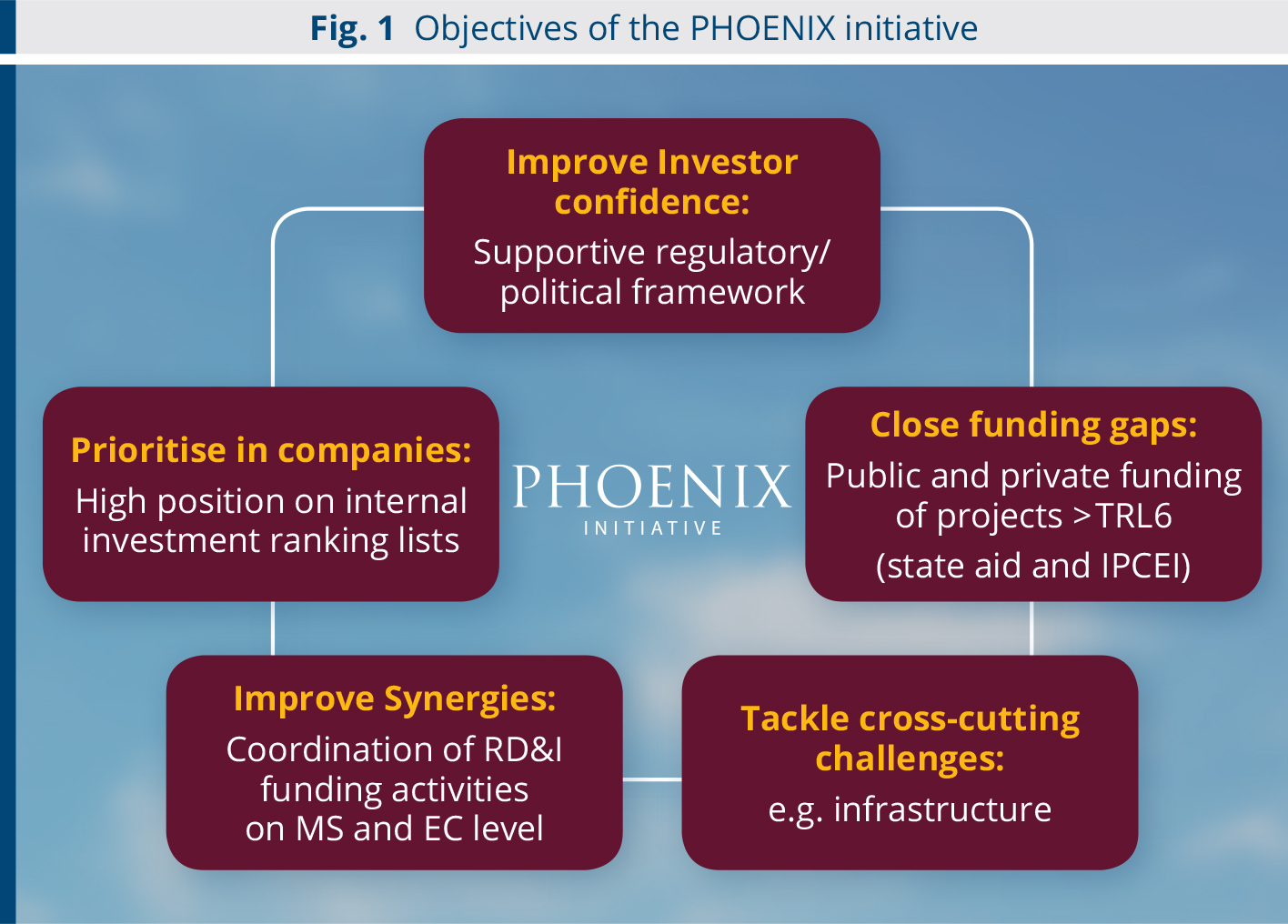 CO2 valorisation can be beneficial for multiple sectors including, chemicals, cement, steel, transport, renewable electricity and horticulture. It can also contribute to Europe's industrial leadership in clean technologies, stimulate growth and pave the way to a more circular low carbon economy. CO2 valorisation for a more sustainable production of chemicals, materials, fuels, biomass, and storage of renewable electricity is therefore part of the portfolio of solutions needed to address major EU priorities and tackle major societal challenges.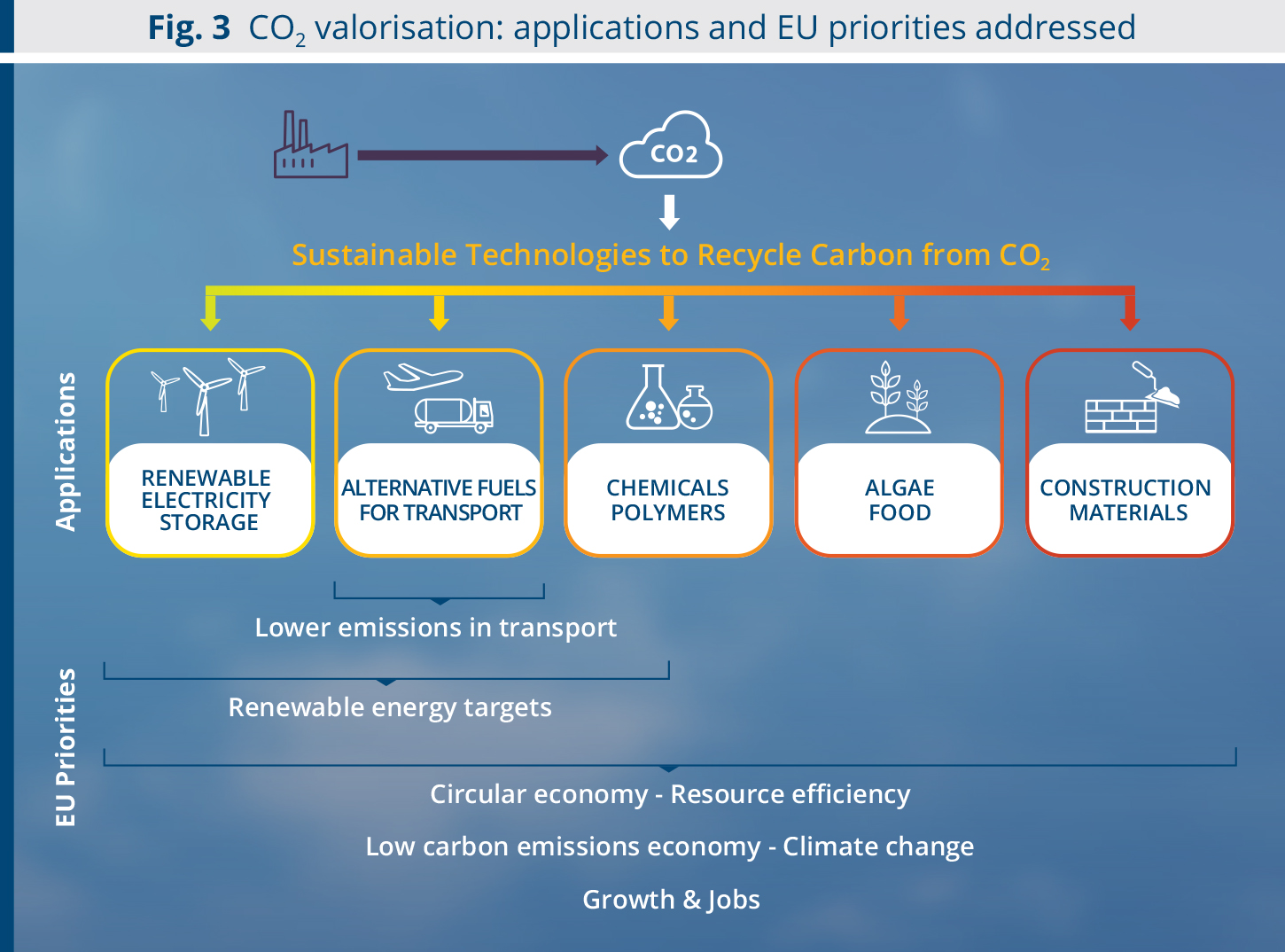 As for any other technology, the environmental impact of CO2 technologies requires an appropriate evaluation based on a qualified Life Cycle Analysis (LCA). All contributions to the carbon footprint have to be taken into account in order to quantify avoided CO2 emissions by conversion of CO2 as an alternative carbon source as compared to conventional production pathways. System boundaries for the evaluation have to be carefully defined for each case. Net CO2 emissions reduction as proven by LCA will be an important target for the PHOENIX initiative.
Read more on the technical scope of the PHOENIX Initiative.
Technical Scope